Tarago Moonlight 1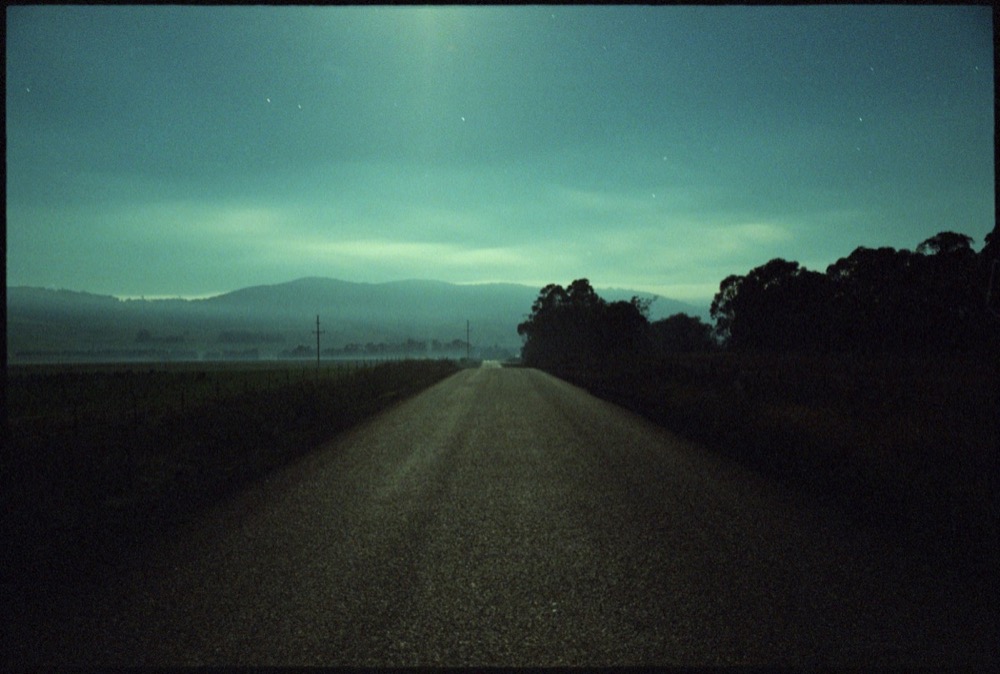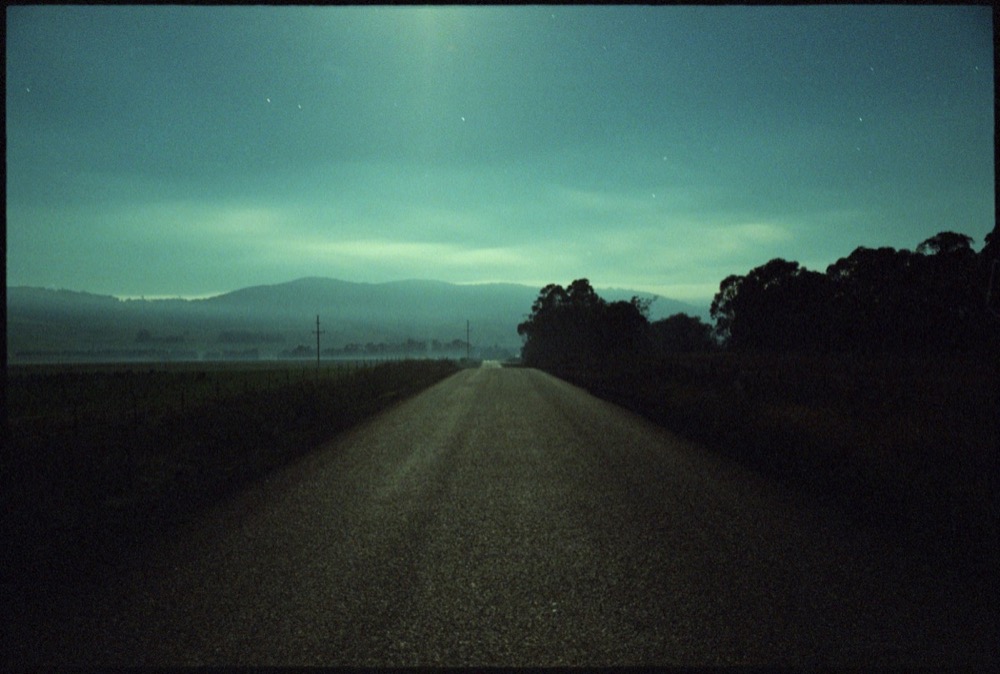 Tarago Moonlight 1
A 8-minute exposure yielded this soft and ghostly image of a moonlit road under slowly moving clouds around midnight on a cold April's night near Lake George.
The green-blue cast of the light comes from a long exposure on fast film stock causing the blue-sensitive layer of the negative to react more through a process called reciprocity, and shift the tones in the image towards blue. The long exposure also creates small shifts in the stars visible in the sky, but not so much as to detract from the beauty of the overall image.
Tarago, New South Wales, Australia
April 2017
Shot on Kodak Portra 800ASA 35mm
Colour images are printed using Epson K-3 Ultrachrome Archival Pigment Ink on Kodak Lustre Photographic Paper.
This image is available in 6 different photographic paper sizes, and will be Editioned #/9 per size.
Current Editions Available:
9.5x12: 2/9, 12x16: 3/9, 16x20: 1/9, 20x24: 3/9, 24x30: 1/9, 30x36: 1/9
Exact Print Sizes:
The photographic paper size is not indicative of the actual image size on the print, as there needs to be white space to allow for framing, the edition number and signature. Exact image sizes are in centimetres:
9.5x12=17cmx25cm, 12x16=25.5cmx37.5cm, 16x20=32cmx47cm, 20x24=38.5cmx57cm, 24x30=51cmx75cm, 30x36=69cm102cm